The "Window to Ogatsu" project is a series of works on found objects or paper that gives visibility to the faces of those living and working in the remote village of Ogatsu, Japan. While working as a resident artist at MORIUMIUS, I was given the opportunity to meet with locals and enjoy the beauty of the town. Each painting made on packaging/found objects can and is encouraged to be used for their original function as well as enjoyed as art pieces. Additionally, all pieces made on packaging/found objects were recovered locally in Ogatsu.

After the 2011 earthquake and tsunami that devastated the Miyagi region of northern Japan, the small town of Ogatsu was left to fade away without the presence of a young population. Despite its recent history, Ogatsu is rebuilding itself into a community where visitors from around Japan and the world can learn about and enjoy Japanese culture and the beautiful, thriving natural environment of the countryside.

All works created at the residency have been donated to and permanently reside at MORIUMIUS.



Instillation shot in "Ittari-Kattari" community house at MORIUMIUS

"Piki"
Gouache, graphite, and gesso on found rice bag

"Hoya"
Gouache and gesso on found gas burner packaging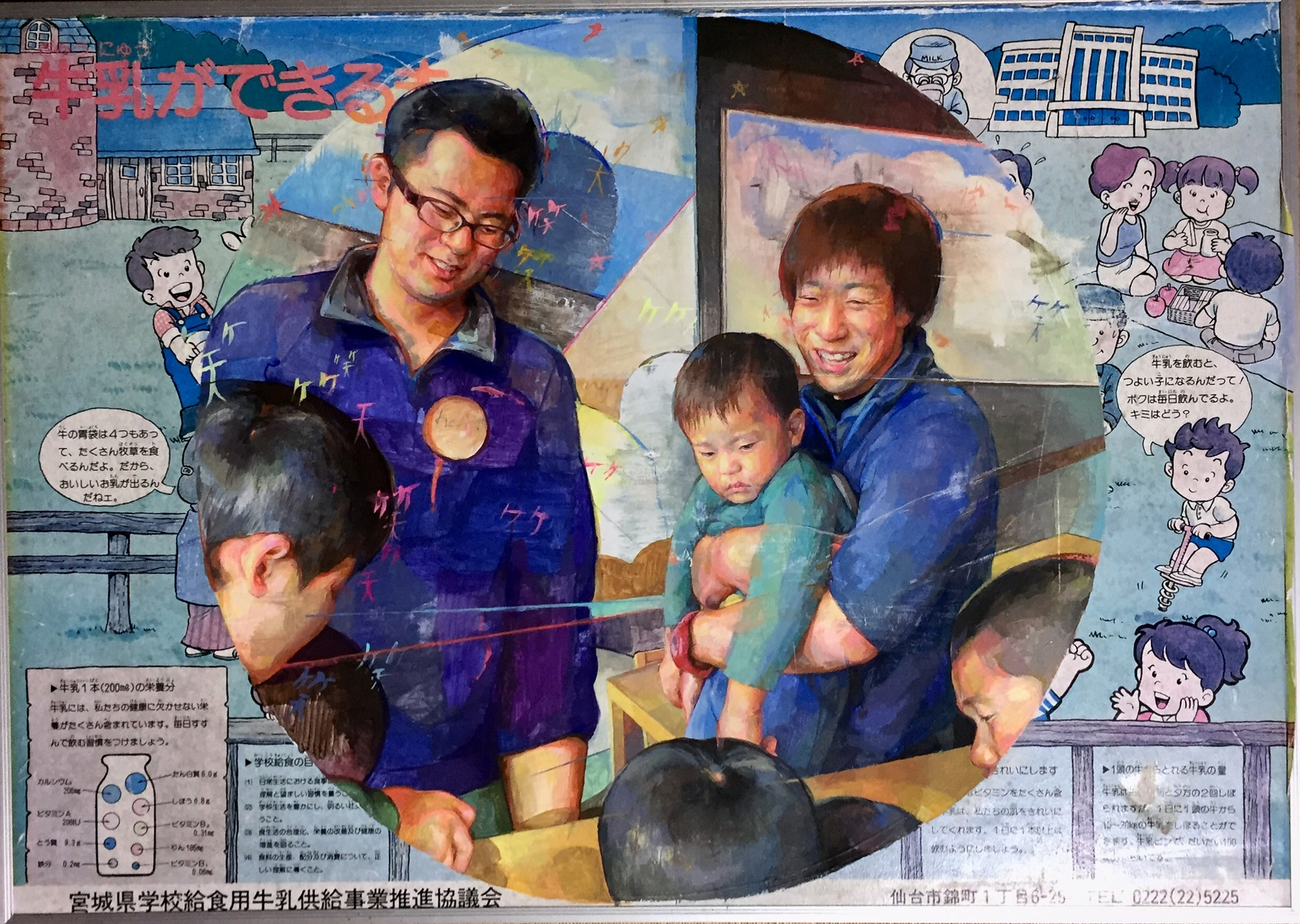 "Jun and Kenya"
Gouache and gesso on salvaged educational poster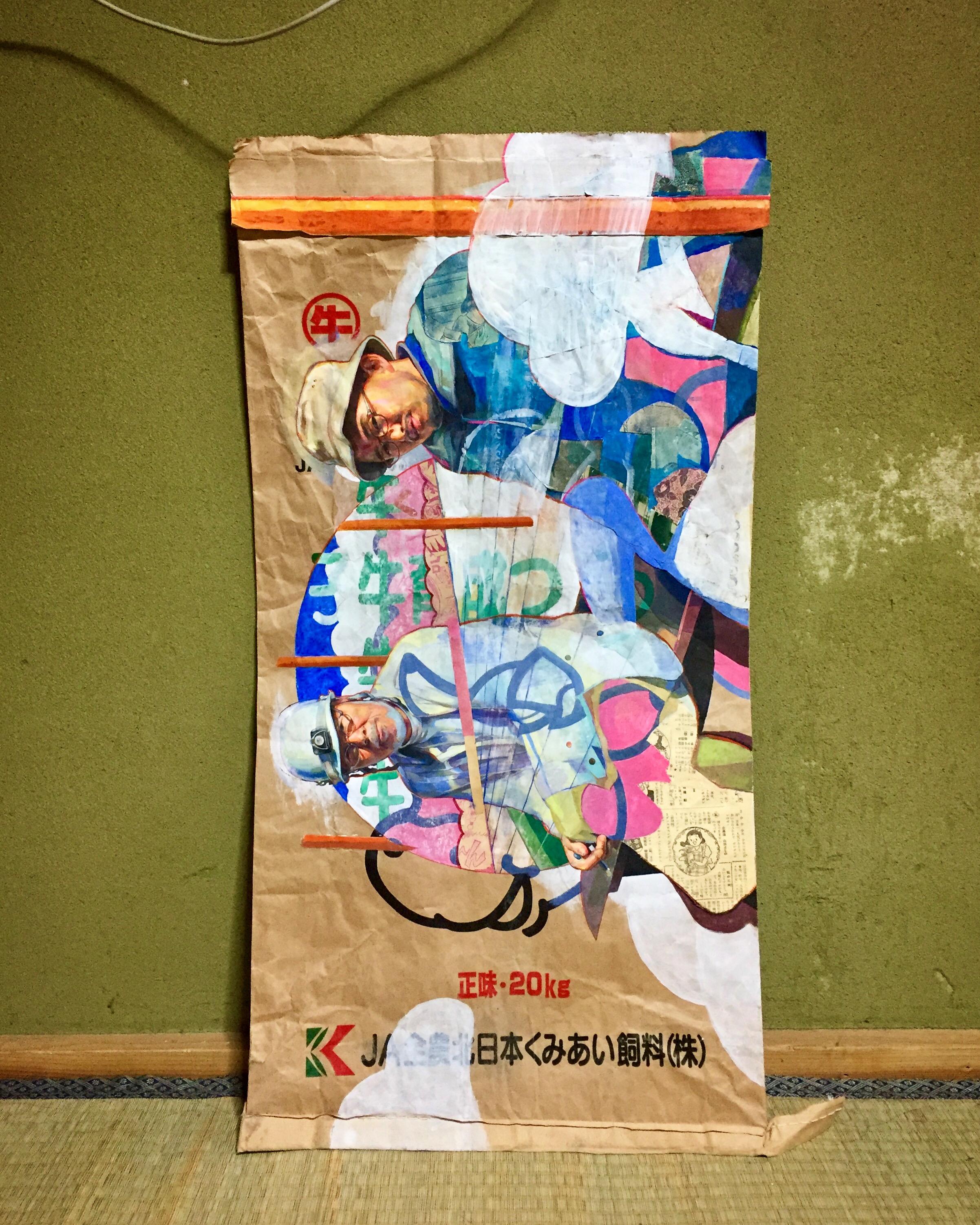 "Hosoda-san and Yasu"
Gouache, graphite, collaged antique Japanese comics, and gesso on found animal-feed bag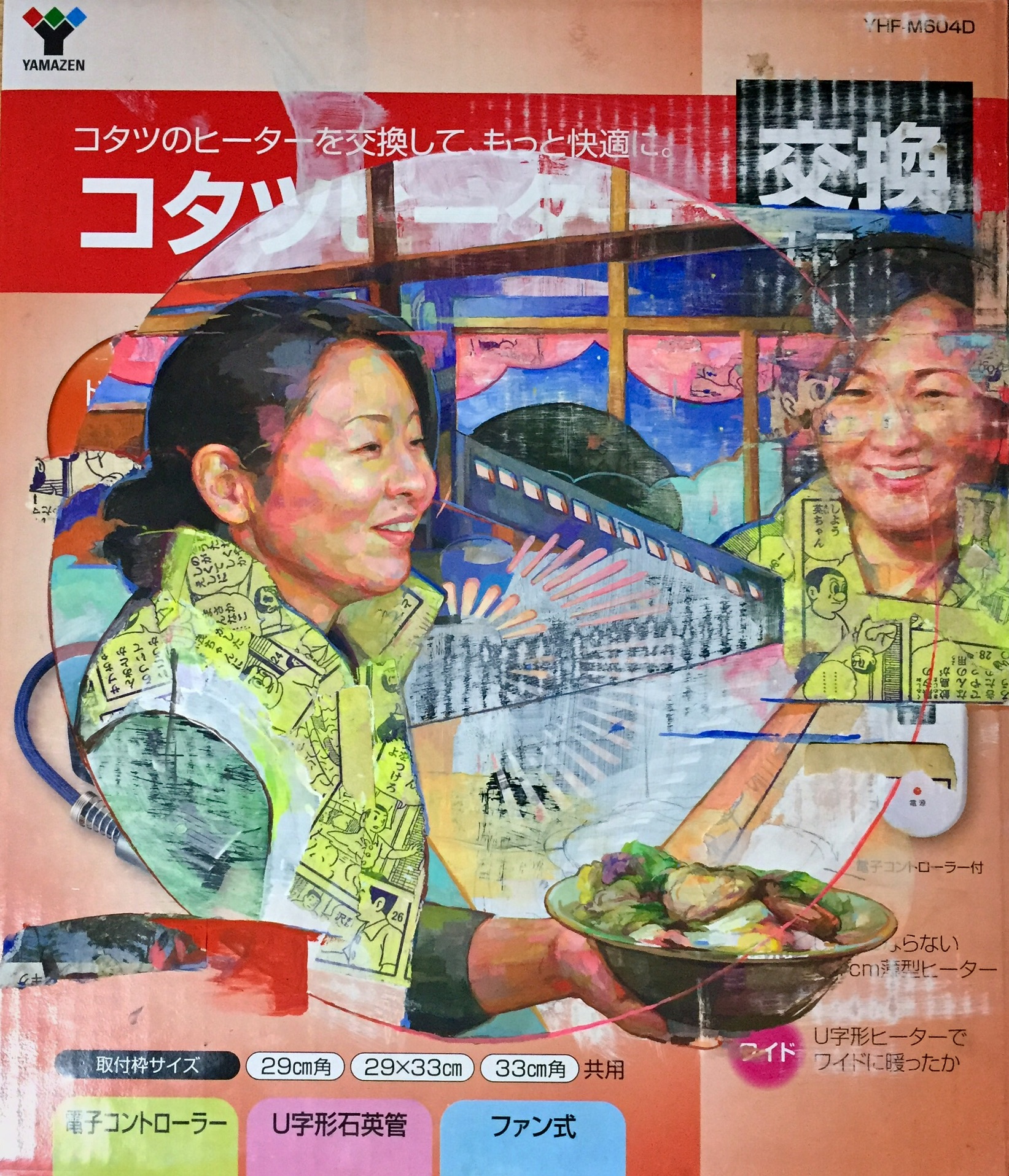 "Kan-Kan"
Gouache, collaged antique Japanese comics, and gesso on found electric heater packaging

"Shimi-Shimi"
Gouache and gesso on found animal-feed bag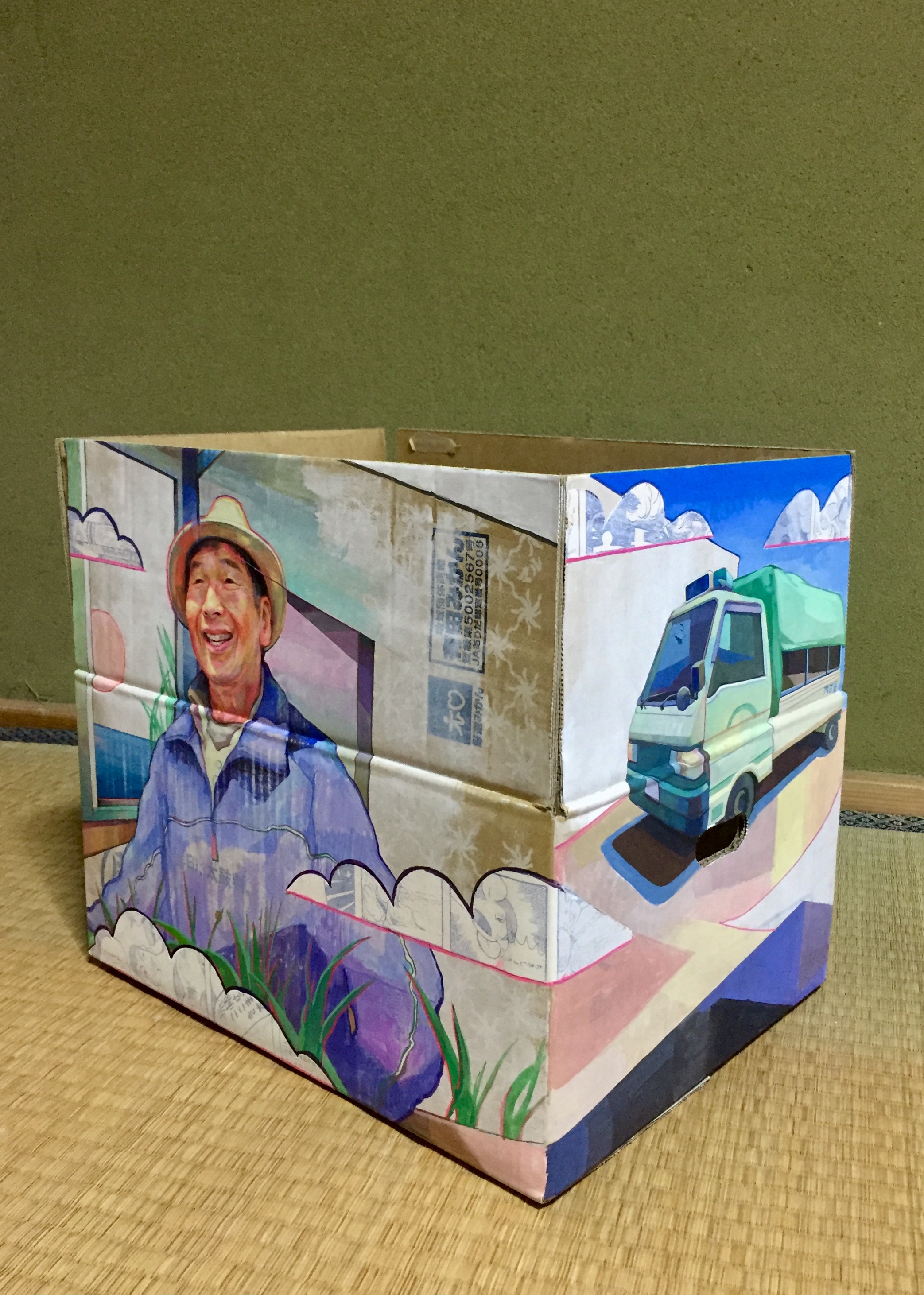 "Yaose"
Gouache, gesso, and collaged antique Japanese comics on gifted tangerine box from local shop

"Shinobu-san"
Gouache and collage on paper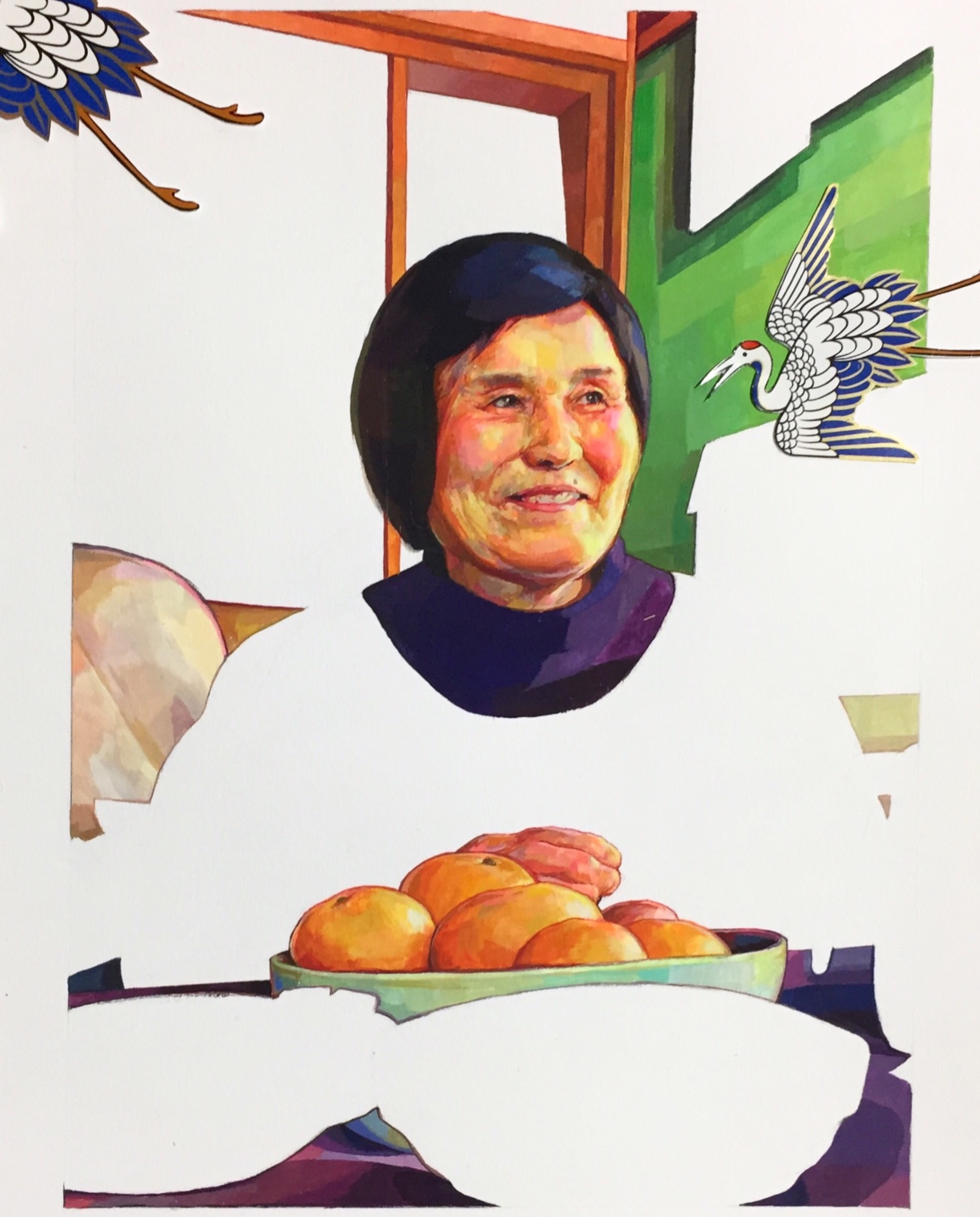 "Shimeko-san"
Gouache and collage on paper

"Hamako-san"
Gouache and collage on paper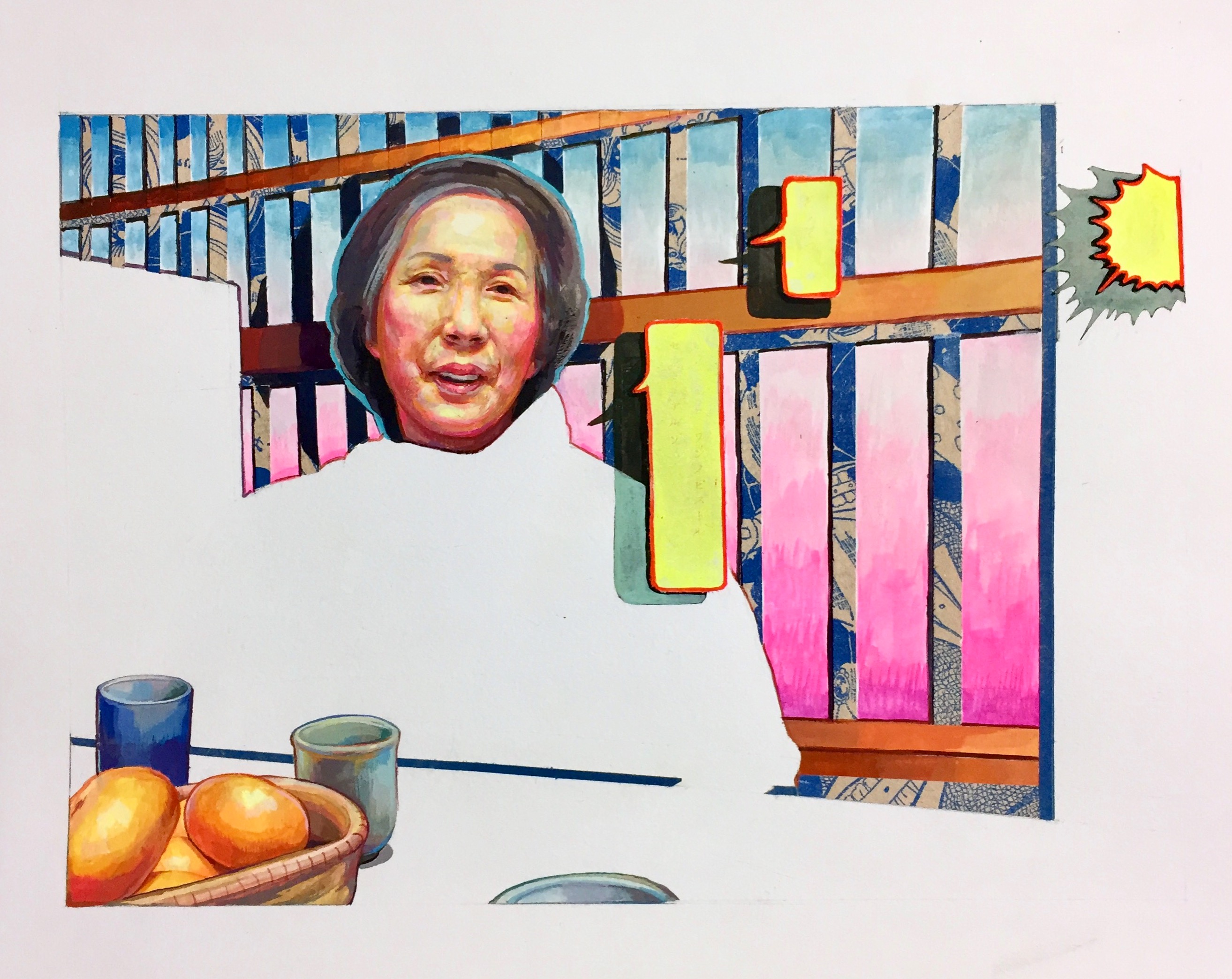 "Yukiko-san"
Gouache and collage on paper

"Tadao-san"
Gouache and gesso on cut antique Japanese comic book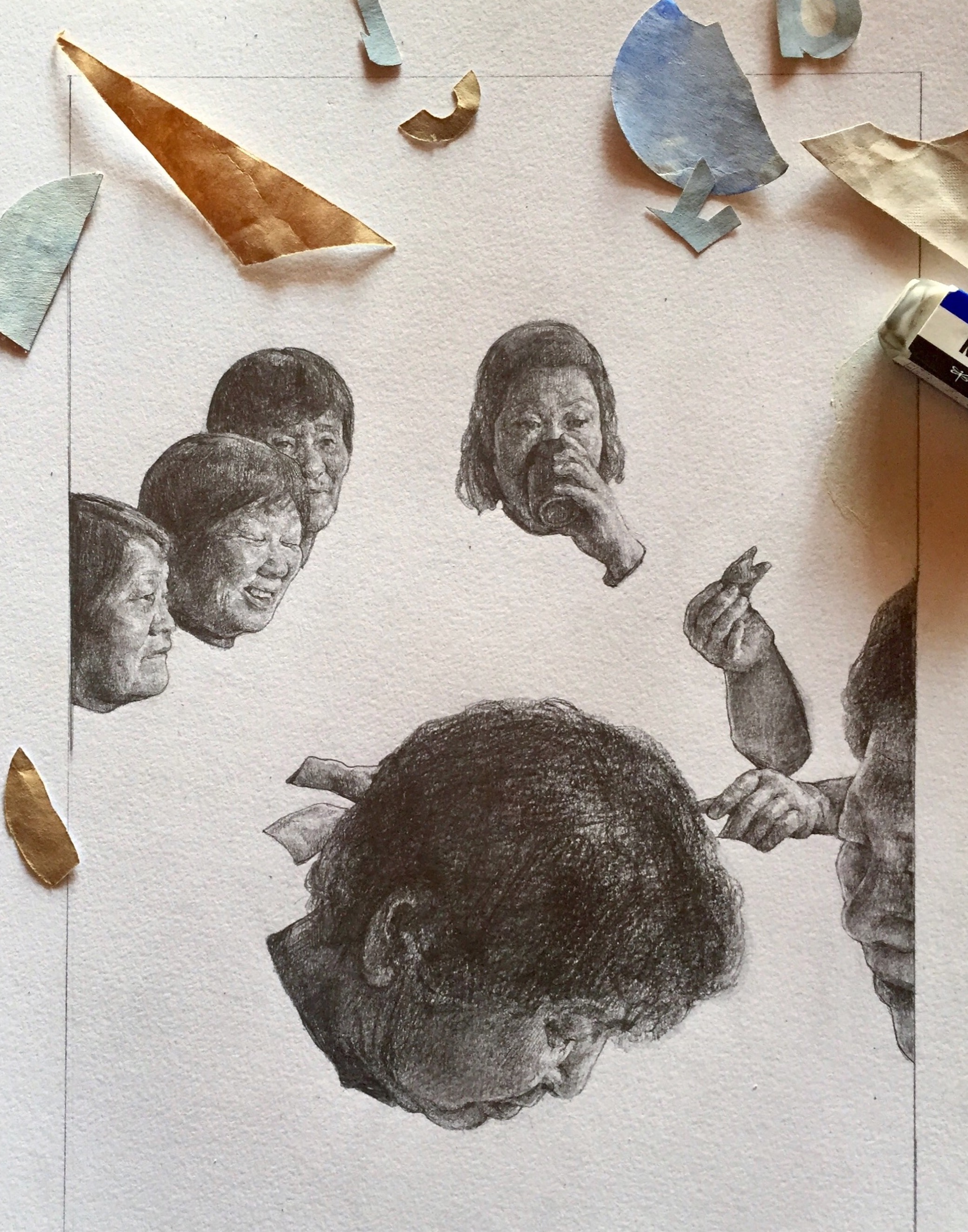 "Hinamatsuri"
Graphite and panted, cut collage positioned on paper